Knee Deep
A genuine love of the Margaret River wine region is where the story began. Established in 2000 Knee Deep has an enviable reputation for serious quality wines produced in the heart of Margaret River. Classic, elegant, varietal wines are created with passion from vines growing in the Margaret River region. The ancient terroir, pure ocean breezes, a warm mild climate produce vintages of balance, complexity and quality. 100% West Australian, 100% family owned & operated.
Birdhouse
Built in the early 1900s 'Magpie's Cottage' housed our extended family through many of our formative years, with countless memories made with friends and family. Our time enjoying the sun, surf, forests and of course the wines fostered what has become a lifelong love affair with this beautiful corner of the world. Rich in our personal story and rich in local history, 'Magpie's Cottage' inspired our 'Birdhouse' range of wines.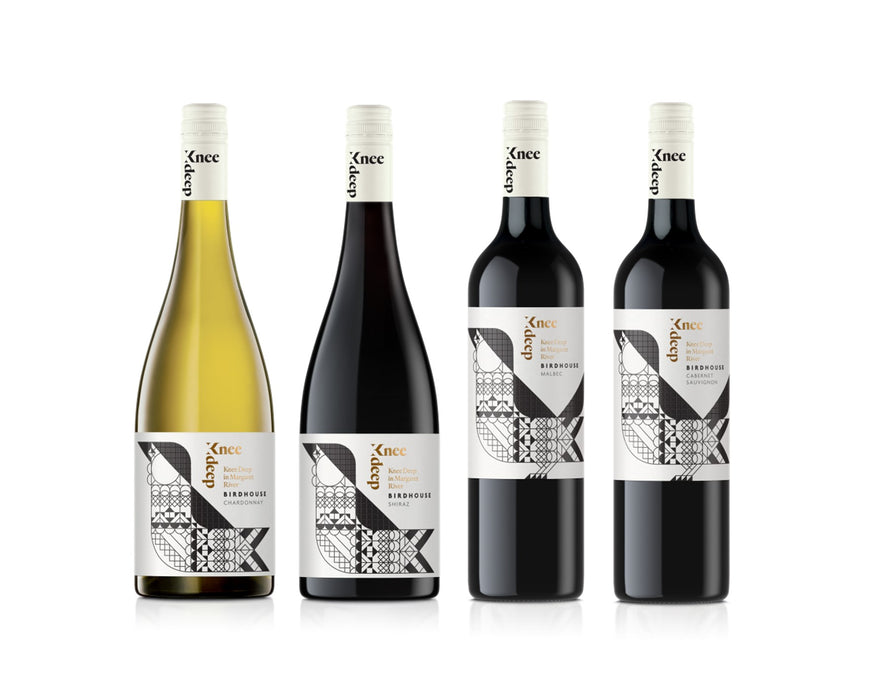 Third Rule
The Third Rule "Passion rules reason, for better or for worse" is the inspiration for our limited release wines. We chose to live by this third rule and in doing so have embraced our passion. Our passion for life, our passion for love and our passion for wine. In this range no expense was spared, nor compromise made in producing these very limited, small batch wines.